The (Opinionated) Premier League Roundup | Week 5: The Tier Breakdown
Though Peach and Pitch is a show that focuses primarily on Atlanta United and MLS coverage, we are fans of soccer the world over. In an effort to begin expanding our scope, we've invited our favorite anglophilic Frenchman, Julien Gelly, to write a weekly Premier League column. He's been given complete creative license. In fact, we encourage his controversial nature. If you disagree, by all means, let him have it in the comments.
We are just over a month into the season, and as always with Premiership football, nothing is yet clear, except that the season's storylines will be entertaining and constantly injected with fresh updates. Think back to such classics as Balotelli beating up Mancini, Giroud bedding English broads the night before a match, or even Diego Costa stealing a golf cart during training. Some things, however, have begun to crystallize, and those are the table position breakdowns, which in English soccer is everything. The goals you put in are irrelevant; it's all about where you end up on relegation day. Today, we're going to look at who is competing with who for those all important season finishes.

Its tough to admit, but any fan of other top teams ought to roll out of bed hungover on a weekend morning, watch a full Manchester match, and then try to argue against the indisputable fact that Manchester City and Manchester United will be the two teams challenging for the English Premier League title this season.
Mourinho is a world class manager, who has conquered leagues all over Europe, THE European trophy with three different teams, and the EPL even more times than that. He understands how the league works, and the Glazers have been handing over cash that even Abramovich couldn't match at Chelsea. Rashford, a mediocre academy project at best, is looking like a world class striker because of the system and Ibra's tutelage. The depth of the squad is stunning, and before he went out with an injury, even Pogba was starting to earn his paycheck.
Now consider the fact that Manchester City may have even more talent at their disposal, plus a world class coach, and ponder how Klopp's shoddy Liverpool side could ever have stood a chance. They have attained a perfect balance of experience in the form of Toure, Silva and Kompany (all of whom can still put in world-class performances) and youth craving a name on the world scene like Sane and Sterling. This is all not to mention Aguero, who in my opinion is the greatest full-fledged striker of his generation. Guardiola's silky City are the perfect antithesis to Mourinho's high-powered pragmatism, and they are taking Dutch total football to a whole new level. The mouth-watering derby fixtures will both come at pivotal moments in the season; Dec 9 at Old Trafford, and April 7 at the Etihad. Going into work after your team plays either of these two clubs might not be fun, but the performances they put in and the drama it will produce will more than make up for it.

Now, putting Chelsea in this category may be controversial considering they only sit three points adrift of the Manchester clubs. Just look at the goal differential, though, and you won't ever say anything again about Chelsea winning the title this season. On top of that, consider the fashion in which Chelsea dropped those three points. To Arsenal. At the Bridge. Antonio Conte has his work cut out for him and looks increasingly shifty as the weeks go by. People are continuing to ask why Diego Costa made way for Morata, an overpriced whelpling import from Spain who is getting absolutely decimated week-in and week-out.
Over the summer, there was talk of Mustafi being on his way out of Arsenal, but after the way Shkrodan manhandled poor Morata last Sunday, I just hope Mustafi's kids send Morata Christmas cards this year, because he earned their dad a fat bonus. Seriously, it seems like Chelsea winning the league was the worst thing that could have happened to them. They wanted an extra trophy to add some shine to the silverware, only to bow out of the Champions League to a lackluster Paris side (at the time) and have Arsenal yank the FA cup out of their hands. Selling Matic wasn't just bad business, it was outright stupid.
Kante is a world class talent, but he isn't capable of carrying the team all the way without support, he won't be putting in clutch wonder goals the way Toure has for City. Eden Hazard needs to step up if they want any chance of staying above the hungry wolves below them, snapping for a chance to put some pressure on the Manchester clubs. Unfortunately, Hazard is hot and cold and usually only puts in performances when you least expect it.
Arsenal, Tottenham, and Liverpool are all in the same boat more or less: mediocre summer windows where they reluctantly spent, but couldn't even come close to keeping up with the big boys. They're all strapped with players who have way too much talent to still be there, and are yearning for a shot at a powerhouse club. There will be plenty to dissect later down the road, but for now suffice to say that all three need to step up if they want any chance at top flight European football. Wenger is a specialist in failure, but even he will be lucky to once again fail his way into the Champions League. It all really hinges on if he can keep Jack Wilshere away from the cigs and on the field.
Pochettino is clearly an extremely talented coach, but his Spurs look intimidated by the Wembley Arch in the operatic lights of the European Champions League (which they will most certainly not be champions of this year). The real question mark hovers over Klopp's head, who will be the latest coach to fail at turning around Liverpool's fortunes, in a rise and fall not unlike that of Kenny Dalglish back in the Suarez days. Coutinho is about as unhappy as Sanchez at Arsenal, except unlike Sanchez, he is much more passion and much less mercenary.

Everton have had a very rough start to the season, and they have never looked as good as they did a few years back under Martinez. However, they have a leader in Rooney, and once they figure out how to play around the 5'7'' ogre, they'll start getting results.
Since rising into the Premier League, Southampton have been abound with positivity. This season they are looking as if they really enjoy football and time spent knocking one around. They need their stars to continue to perform, and the rest of the team is decent enough to keep up the support.
Newcastle are raring to go after getting promoted, and the northern city, as usual, is behind their team. Their scintillating combination of skill and power players will do well in the Premier League, and in a lot of ways it looks like the season spent in the Championship stocks did wonders for their efficiency. Still though, a knock to Diame could easily see them tumble out of the top ten.
Stoke are looking like their usual selves. Although, in the midst of all the giant highland dunces they usually fill out their squad with, is a bit of passion and play in the form of Shaqiri and Jese, who have been managing to push the team into moving the ball around instead of chucking it in from the sidelines. This Stoke side is one who can grind out results when they need them, giving the big boys a go when they are in the mood.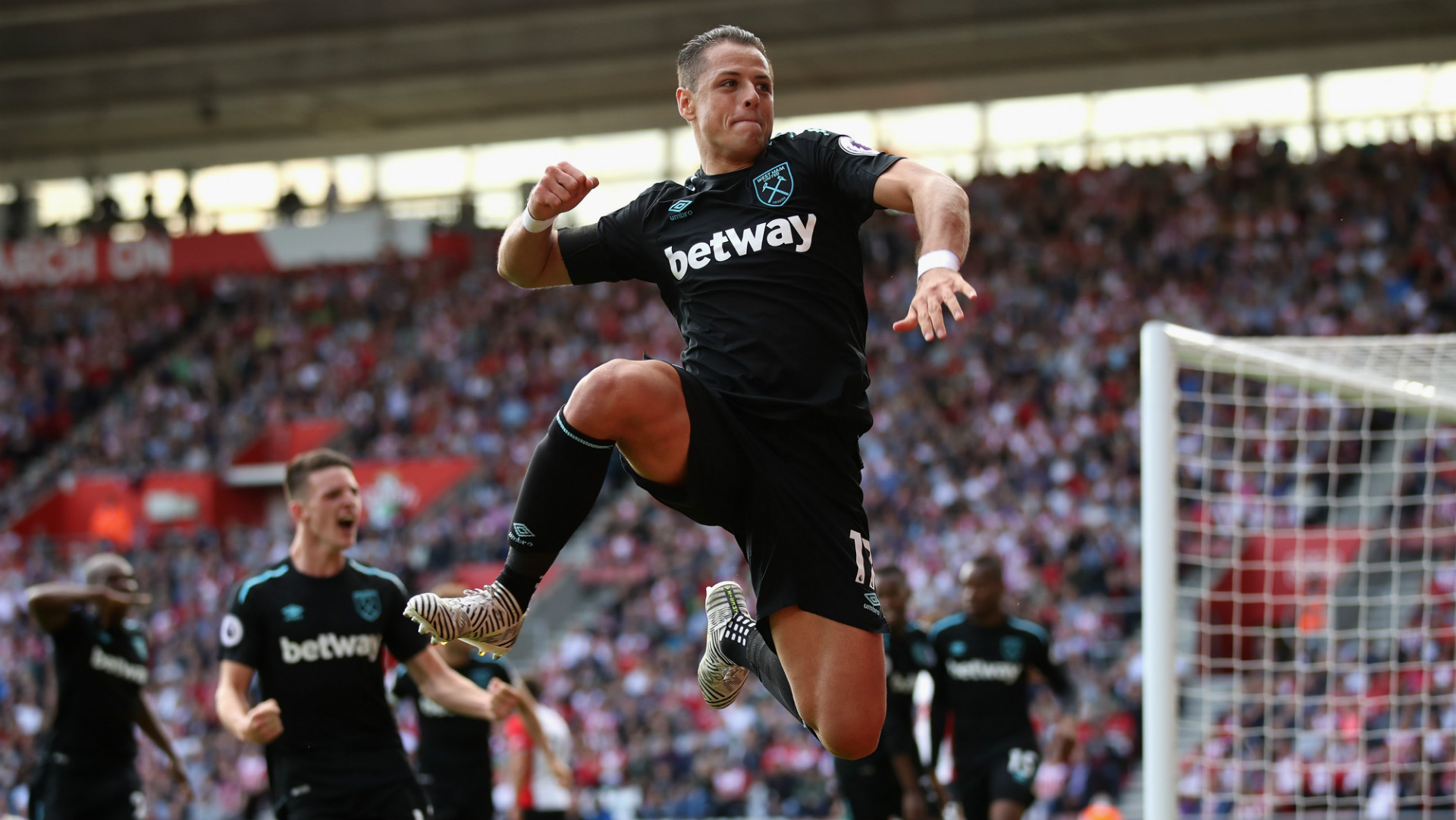 In recent years, these teams have all demonstrated a good bit of grit and a whole lot of crap as year after year, they knock on the door of the top ten. Occasionally, they take games off superior teams and give their fans something to shout about, but rarely translate this into anything successful.
Leicester's championship will likely go down as one of the great sporting events of the 21st century. Unfortunately, reality has hit them square in the chest, and if they keep drinking champagne and boosting Jamie Vardy's ego, they could find themselves in the midst of a relegation battle.
Swansea have shows sparks of brilliance, but they lose form too easily to be a commanding presence in the league. West Brom need Chicharito to play like he did all those years ago at Man U, but unless they can manage to purchase a world class forward to sub him on for, it's unlikely he'll surpass ten goals. Watford and West Ham have histories in the league, but they will be hard pressed to keep consistency up throughout the season, which is what the Premiership is all about. Watford, in particular, have gotten off to a good start, but they are still likewise excitable from promotion. More than likely, their fortunes will soon decline in similar fashion to Norwich City and Sunderland.
Not to denigrate the small sides of English football, because they are what make the culture special, but the lower half the English Premier League table is a hard spot to be in. Burnley and Huddersfield have gotten off to flying starts, but these sorts of things happen all the time to newly promoted teams. The lads go out with a tremendous amount of heart, the fans at their backs, but eventually players will start bowing out with injuries, Christmas will come, and a few wayward results will see the coach fired. All of a sudden it's back to the dregs of Championship football, or worse, for the next 20 years. The dramatism is great, but the reality for the fans is brutal. Make no mistake about it, these teams will all be engulfed in a relegation battle, but hopefull, their coaches won't admit to it so early and all but doom them in doing so.
Die-hard Arsenal fan since the Thierry Henry days. Fan of the old Cesc Fabregas and vintage Iceman Bergkamp; less keen on Emanuel Eboue and Andre Santos.
If you are reading this and your name is Robin Van Persie or Samir Nasri, you can go shove it up yer mum's clunge.